standing by you
from day one
A Holistic Approach to Family Law
Family Law & Divorce Attorneys in Auburn, Alabama
Dealing with any legal concern is stressful. When your family is involved, though, you may feel even more overwhelmed. If you're facing an issue like divorce or child custody, every single part of your life is impacted, and it can be hard to know where to turn. We truly understand. Since 1991, our team at Beverlye Brady & Associates has helped individuals throughout East Alabama and the rest of the state navigate divorce, paternity, business issues, and more. When you're ready to get started, we're ready to shoulder the burden.
Beverlye Brady
Attorney at Law
After earning her B.A. from Auburn University, Beverlye decided to pursue her J.D. in order to help local individuals and families when they truly need it. Since starting her practice in 1986, she's offered an empathetic—yet strategic—approach to family law and divorce that has earned her the respect and admiration of her peers in the legal world. Whether you need to initiate a divorce, start the mediation or litigation process, or seek child custody or spousal support, Attorney Brady will stand in your corner.
MORE ABOUT BEVERLYE
Elaine Thomaston
Attorney at Law
Originally from Alabaster, Alabama, Elaine joined Beverlye Brady & Associates after earning her J.D. from Faulkner University. Since then, she's focused her law career on serving families facing a wide range of complex legal issues, from divorce proceedings and paternity suits to child custody battles and probate court. Attorney Thomaston continues to make a difference in her local community by helping families, in Auburn and the rest of Alabama, find the fresh starts they deserve.
MORE ABOUT ELAINE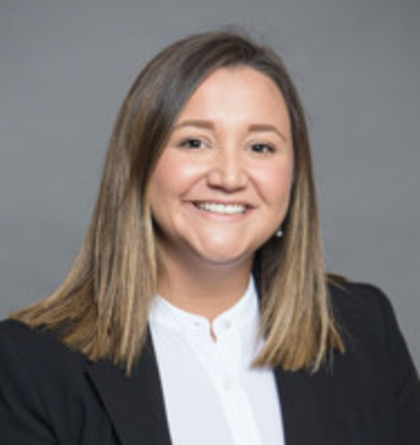 Catie Sergis Dean
Attorney at Law
Catie attended Auburn University and graduated in political science and journalism. Catie has been practicing domestic and family law since 2021. Her practice is focused on divorce, both contested and uncontested, child custody, modification, paternity, dependency and other family law issues. Catie also accepts cases for representation involving Title IX investigations and other school disciplinary proceedings. She enjoys assisting both Complainants and Respondents in navigating their way through the Title IX process.
MORE ABOUT CATIE
Why Choose Beverlye Brady & Associates?
Collaboration at Every Stage
As a full-service divorce and family law practice in Lee County, we recognize the importance of attorney-client partnerships. When you schedule a consultation with us, we'll listen to your story, seek to understand your situation, and craft strategies tailored to your unique goals. Whether this is your first divorce or your fifth, we're in this together.
A Whole-Person Approach
Divorce is far more than just a legal or financial issue. When you are experiencing the end of a marriage, every part of your life is deeply impacted. We understand. That's why, at Beverlye Brady & Associates, we make it a priority to guide you through this difficult time in a way that honors your whole being—mentally, physically, socially, and spiritually.
Exceptionally Responsive Counsel
Adoptions, divorces, and other legal issues don't always occur from 9 to 5. We pride ourselves on true availability to clients in Auburn and the rest of Alabama when they need guidance through life's milestones. Our goal is to pursue a path forward for you and your loved ones. If you have any questions or concerns about your case, reach out to us. We'll respond.
One of the most devastating events in a person's life is a divorce. The team at Beverlye Brady & Associates truly understands this and makes this their first priority. They are highly experienced and professional and do their job with the utmost quality. They will do their best to help you work through the emotional roller coaster to help you make the best decisions for your circumstances.
Reanne Dietrich
Everyone I have dealt with here was professional and courteous. They are very good at their jobs and wonderful to work with. They have my highest recommendation and gratitude for the excellent work they have done on my behalf.
Shannon Hogg
Beverlye is one of the best divorce attorneys in Lee County. Her experience and results are top notch. I would highly recommend her!
David Brooks
Thanks for helping me with my most recent civil case and consistently coming through for me. Can't thank you enough.
Trevor Pangrazio
An Approach to Law That Honors Who You Are
Legal concerns can leave you and your family exhausted in so many different ways. Your physical, emotional, and social well-being can start to feel threatened—not to mention the heavy financial burden on you and your loved ones. No matter what legal issue brings you to our Auburn office, you deserve quality counsel to guide you, support you, and honor you for who you are.
Through divorce, custody arrangements, adoptions, and more, we will stand by your side. For over three decades, we've done exactly that for families throughout Lee County, including Auburn and Opelika, Alabama. We understand that issues like child and spousal support, property division, and paternity can feel incredibly frustrating. As family law attorneys, we offer strong representation, both in and out of the courtroom, when you need it.
At Beverlye Brady & Associates, we're known as the law firm that gets results while remaining exceptionally attentive to your needs. If your concerns involve business law or probate court, reach out to us. We'll inform you of your options and give you the tools you need to make the right decisions. By taking the time to truly meet you where you are, we can advocate for your best interests to help you seek a path forward.
This is a difficult time for you and those you love. Allow us to help. While these roadblocks may seem insurmountable, remember: you are far more than this moment. Reach out to us today to set up a consultation. We can discuss filing for divorce, beginning the adoption process, and other concerns in Auburn. We're also proud to serve clients in Opelika, Lafayette, and Alexander City.